It all began one summer afternoon,
a Wednesday if I remember right, whilst building a dog kennel for our newest four legged family member. And maybe between a beer or two.
My husband (Mike) and I are both humble civil servants, he's a sheriff's deputy and myself a paramedic. Daily we deal with life, death, highs, lows, and pretty much every imaginable emotion. Now days, also being scared that Mike may not come home after shift. That scary reality nearly happening last September when he took 12 shots to his patrol car as he dove back into the car to shield himself. Oh, and did I mention 12 shots from an AK47! He is physically fine. Anyhow, our lives are our jobs and taking care of those in need is our life. But, what's next? What comes after the kid moves out and there are younger medics coming up ready to take your job and fresh faces primed for fighting the nights evils? This was the question.
So, between digging dirt, placing concrete blocks and nailing in 2×4's I had an epiphany. Lets's start our own small business and build it over the next five years. Thus…..Hometown K9 was born. Hometown K9 is creating something from nothing. We have created several home made dog treats. All preservative free and made to order and we are busily working on getting our names out there and making every fur friend we encounter happy!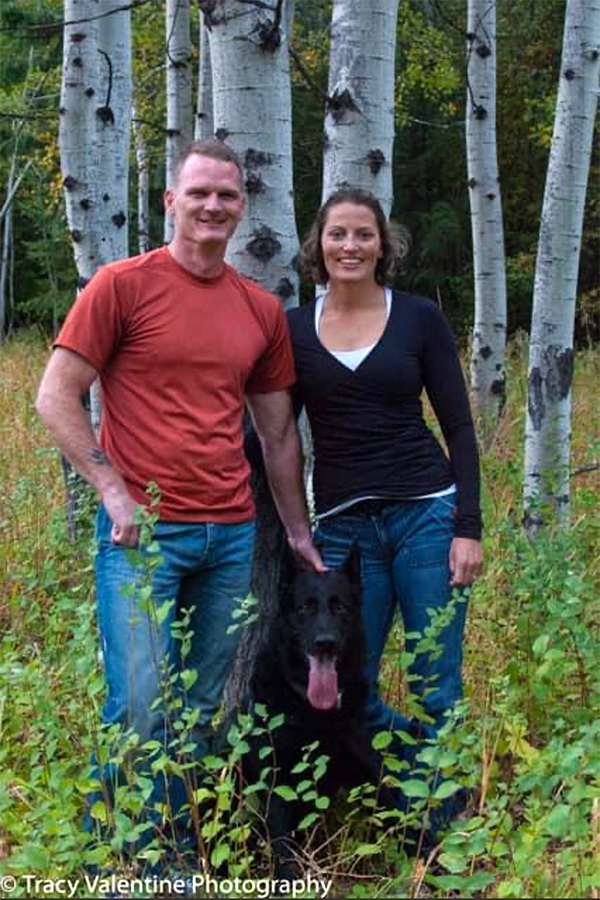 What Mike and I have most in common in our mutual love for dogs. Mike is a current K9 handler for Chelan County where he works a patrol dog named Axel. He was a Marine in the Gulf War and was a contract dog handler in Afghanistan where he worked a bomb detection dog named Adam. He also had a drug detection dog who passed in 2014, Nakita was her name. He's a dog guy.
I have a 10 year old yellow lab named Shelby who sleeps on Mikes side of the bed when he's at work and who I adopted from friends who could no longer keep her. She is my fuzzy best friend. We also have a kitty named Roo, a fish, fondly named Big Dante Foot and 7 lazy chickens.
Hometown K9 is the product of having all these animals under one roof, and wanting to plan for our future while doing something that we not only love but that is low stress….I hope that is. I mean how stressful can making homemade dog treats be and someday building a dog kennel? Turns out….insanely stressful.
All our pups live in our home and are our babies. I can't imagine our lives without these furry beasts and it gives me no better joy then creating new snacks for them to enjoy. What could be better then creating something to do on the side and maybe have some fun and make a few bucks along the way.
So, that's it in a nutshell. We are on the road to building, hopefully, a household name by making made to order, preservative free dog treats and someday building a kennel that we can have on our own property giving us something to do in our retirement!